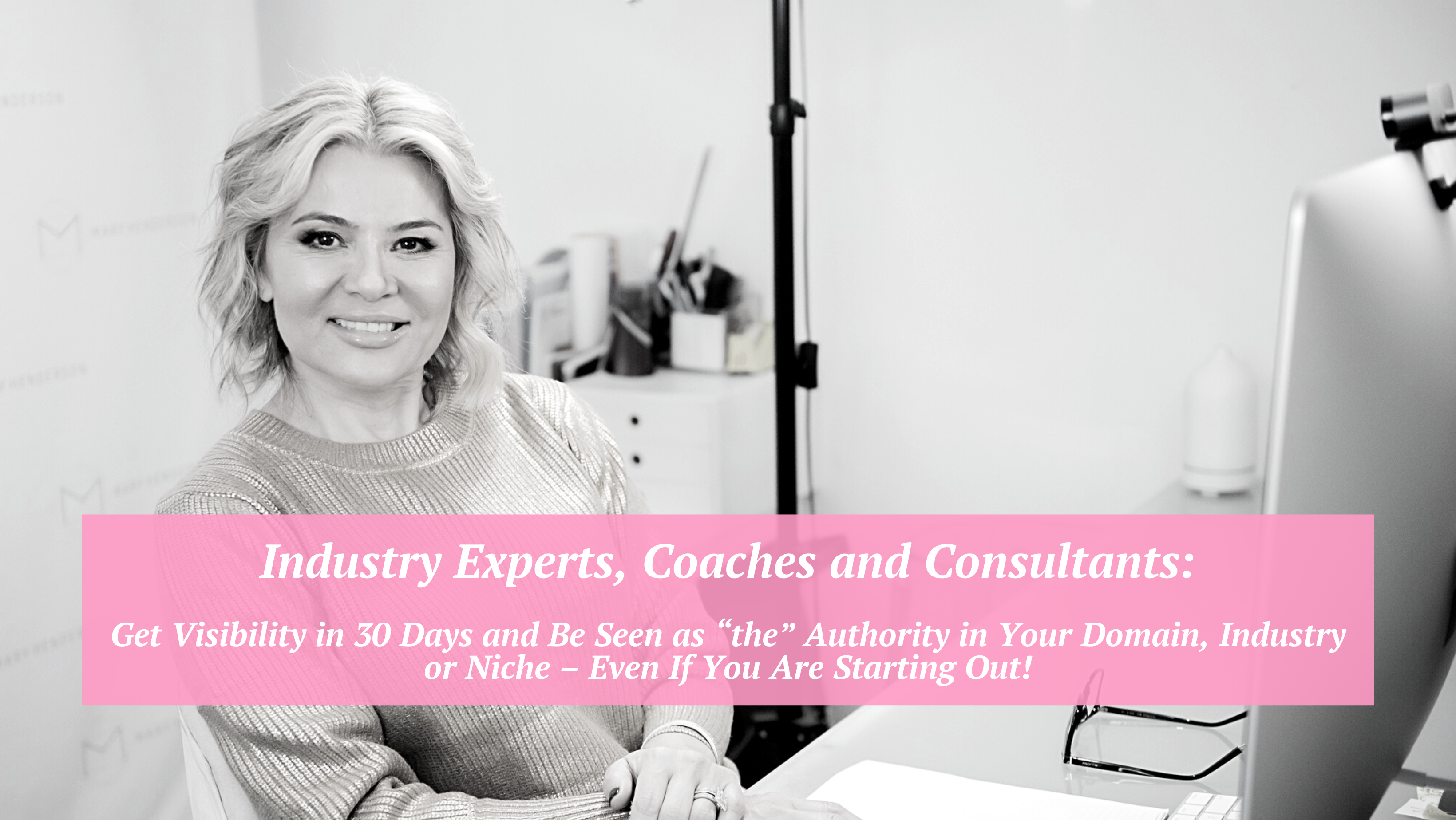 Hero Image for website - 1
You think it's useless to start your own business because nobody cares about entrepreneurs who aren't beautiful and young. 

You constantly find yourself giving knowledge away for free, when deep down you know it has more value. 

You want to create an impact in the world, but don't know where to start.

Your expertise remains hidden and under-monetised. 

You have done many femme courses and mindset coaching calls, but still feel irrelevant. 

You have years of experience that can be applied to a coaching or consulting business, but you don't want to take the risk in case you don't succeed. 

You have a lot more to offer than what you are doing right now.

You want to belong to a tribe of women who are already leveraging their knowledge, wisdom and skills to have successful 7-8 figure businesses. 
If you answered YES to any of the above, let me show you another way.
The 30 Day Authority Accelerator
This is a self-led 5-day coaching program where you learn how to turn your professional and personal wisdom into a solution, so you can charge $1K – $100K in 30 days.
Once you implement all the moving parts and follow the micro steps detailed in my video lessons to articulate what you do, who you serve and what you promise, you will become an influential leader.
You've tried a lot of digital marketing strategies to grow your business so far… but somehow, doing a little bit of this and a little bit of that hasn't gotten you the results you need, has it?
I believe it is not a coincidence that you have landed on this page. If you think about it, you are probably here because you know there has to be a better way for you to show up and create an impact as an expert.
You can't afford to follow the market trends and do what everybody else is doing just to keep up as a coach or consultant anymore. It is a long-winded approach that leads you to people who will never pay for your solution more often than not.
You also know pushing content on social media, by sharing information that is not relevant to a specific audience you know you can help with 100% certainty, will not help you draw people in to like and follow you.
Once you start reflecting back to your audience what you can do for them, you will command premium pricing. You will touch your audience on a soul level and connect with them in ways other experts haven't done before.
When you can just be you, it allows you to create language around you and say what others are not prepared to say. That's what your tribe are looking for. They are drawn to what you stand for, your ideas, philosophies and many qualities that penetrate much deeper below the surface.
The biggest turning point leading into 2024 will be self-leadership. Industry experts will become self-led and want to work with people who are also self-led. Self-leadership is the new version of coaching.
It's also the mindset that will help you avoid the downward spiral of thinking you have to get clients at all costs to build your business or the business will fail and you will lose. That is a reactive mindset.
Industry experts are being called to be responsive to climb to the top of their game.
Success is limitless once you self-actualise how brilliant your knowledge, wisdom and skills are.
Information can be copied. Experts who have little else to offer will be drowned out by all the noise in today's crowded digital economy. Your wisdom can never be copied.
As an industry expert, you have worked a minimum of 40 hours a week for approximately the last 20 years in a particular specialisation. So let's say the total hours you have worked per year would be 1,760 hours based on a 52-week year when you take holidays and leave into account.
Did you know if you multiply the 1,760 hours per year that you have worked by the number of years you've been in that industry (20 years), that's going to give you a total of 35,200 hours? 35,200 hours multiplied by $100 per hour gives you a value of $3,520,000. That is what your wisdom is worth.
It is your currency and the starting point for you to become an authority. You need to approach your specialisation from the mindset of it being a part of your DNA. The solution is ingrained inside of you. You are sitting on 7 figures in terms of your accumulated intellectual currency.
You can answer any question pertaining to your area of expertise and find a solution to almost any problem because that is who you are. That is your soul print. The work you do to solve problems is how you make change in the world.
I have spent 15+ years mastering the creation of entire coaching and consulting businesses from end to end, including systemising knowledge, wisdom and skills, digitalising assets, creating ecstatic branding experiences, executing layered lead generation strategies, marketing and sales.
So why aren't YOU improving your authority status?
"I don't know how to draw in clients."
How many times have you gone to a networking event, luncheon or dinner party, and somebody has asked, "What do you do?"
Out of all the times you've been asked that question, how many times have you been able to articulate it in less than 10 words?
There are many moving parts to building your authority online. It is not a get-rich-quick scheme. It is an ongoing versioning exercise where you are refining your brand identity and value proposition based on real-time feedback received from engaging with your ideal audience. There's no magic pill.
If you can narrow down the value you offer and you know exactly who it can help, that empowers you. You can have conviction and passion. That translates into energy you can use to draw in clients with ease during your dialogue. It can be done online and in person.
That is why industry experts are more than a business card
"I don't have a clear brand promise."
The more granular you go when building your authority status, the easier it is to create value in the form of social media content, frameworks, lead magnets and more.
There's an old paradigm many coaches subscribe to that volume is key when it comes to delivering value. That does not serve industry experts because it is not dialled into who you are and who you can solve a complex problem for.
Industry experts look at their business based on who needs their solution and work backwards from there in terms of the numbers and goals.
Being clear about your clients allows you to understand them deeply and determine how you can solve their problems in a way that addresses their needs.
A brand promise is no promise at all if it doesn't touch something inside. The best brand promises are transformational. The clients know they want it as soon as they see it.
"I don't know what I'm missing."
A CEO's mindset is different to that of a side hustler or someone entertaining a hobby. The gap is huge. A coaching business is an asset. To manage that asset well, industry experts think differently.
When you set up your business with assets, you are empowered to sell ownership of those assets or use them as ongoing revenue.
Thinking about your business that way also changes the dynamic of the supporting solution you end up creating.
The starting point needs to be the one signature solution. And the signature solution needs to be designed as a system, not as a course, because there's a vast difference between a program/system and a course/content.
One is transformational and leads to an ecstatic brand experience, the other is educational, and you are doing nothing more than pushing content.
One of my clients, Gina Riley, is a career transformation coach who has built a 6-figure business with a waiting list based on developing a system to take her clients from start to results in 6 weeks. Listen to her case study.
I've packaged 3 of my highest-valued skills
Turning Knowledge, Wisdom and Skills Into
7-figure Businesses
Personal Branding
Social Media Marketing
into a 5-day self-led coaching program that shows you how to become an authority in your domain, industry or niche in the next 30 days.
How is The 30 Day Authority Accelerator
different from other programs?
Taking shortcuts to fame and recognition feeds the ego. It doesn't feed a sustainable coaching business model. The journey is the most important part of becoming an authority.
At the end of each day of this coaching program, I give you homework so you are implementing it as you go along. When you implement, you are in creation mode. That puts you in the driver's seat to build your authority.
You get a 360-degree view of your coaching business to take a step back from survival mode and identify which aspects of your business are not aligned, so you can stop attracting tire kickers and start attracting actual buyers.
Imagine implementing 5 key parts and becoming an authority in 30 days. That is what I deliver. You learn to build your brand foundation and create brand assets, so your messaging is dialled in and you have a clearly defined target audience based
on where they are in the buying cycle.
There is no other coaching program that teaches you how to implement this for yourself.
No need to spend thousands of dollars on agencies and marketing or sales gurus to gain recognition – You are not only creating valuable assets as you go through this program, but you are also learning a proven lead qualification and outreach strategy.
The most valuable part of this coaching program is self-actualising the new version of yourself that emerges. You get access to the program for 12 months as you learn to manage your low-vibrational emotions and how to co-create with others to build a resonant field, so you can feed off a larger pool of energy that empowers you to stay in high vibration.
Why I Am Inviting You to Join This 5-Day Coaching Program
This program is designed for industry experts to get results in 30 days, not 30 months. I provide a lot of high-value insight and strategies that have taken me years to perfect because I am on a mission to get Industry Experts to rise up and take the lead.
I have helped some of the smartest people in the world, including high-ranking people in government, PhDs, military soldiers in the Special Forces, CEOs and everyone in between. They all have one thing in common – when they integrate years
of their experience into my system, they get results.
My driver is to pave the way for you to create the coaching or consulting business you have always wanted, so you can avoid the pitfalls of chasing vanity metrics on social media like most coaches and marketing experts who spend hours of their
time each day with very little tangible results to show for their efforts.
That means you never have to worry about trying to be somebody else. You will love who you are.
I have separated The 30 Day Authority Accelerator Program
into 5 days to make scaling your business much easier:
Here's how it all breaks down…
Day 1: Authority
How to go from expert to brand authority in the first 48 hours.
Learn how to unpack your internal inventory to see what problem you can solve with ease and grace.
Determine who will benefit from your solution the most in terms of your audience and what their psychological, financial, emotional and social profiles are.
Clearly define what you do, who you help and your signature solution so you can show up as your authentic self.
Understand the value of the currency you possess so you can create ecstatic brand experiences that make you top of mind.
Day 2: Signature Offer
Create one signature offer that will return a minimum of $10K per month consistently.

Identify the assets you currently have and the assets you need to build in order to have a business model that satisfies your client's mission.
Convert one problem you can solve with your eyes closed into one signature solution that is underpinned by an end-to-end system and a feedback loop.
Create a strategy to deliver a transformational brand experience through your signature solution.
Align your solution with your personal brand to elevate your authority.
Part 3: Ideal Buyers 
Learn my methodology that will show you how to attract buyers instead of browsers.
Zone in your ideal buyer's online behaviour to determine where they are on their buying cycle, what language they use and how they behave.
Unpack the key outcomes you need to deliver to your ideal buyers so they can become your brand ambassadors.
Identify the micro transformation you need to create through your messaging and online content so you can start a mature conversation with your buyers.
Part 4: Lead Generation 
Learn that investing 1 hour a day (max) on social media, strategically and deliberately,
will generate organic leads like clockwork.
Define your social media strategy goals, sales funnel, content strategy and outreach strategy.
Create a daily plan to meet those goals by dedicating a maximum of 1 hour to your organic lead generation strategy every day.
Understand how to nurture leads and differentiate prospect behaviours.
Design micro solutions out of your signature solutions to create lead magnets and other deliverables you can use to start conversations with prospects.
Get clear on your monthly financial goal for lead generation.
Day 5: Implementation 
Create an implementation plan with very clear steps on what you need to do next.
Learn how to create a content funnel to target leads on key social media platforms like LinkedIn and Facebook.
Execute a beta launch of your signature solution.
Create a systemised framework to gather feedback and use it to version your solution and messaging.
Embody the true version of who you are so you can be recognised as the go-to authority in your specialisation.
Hear Maryia's Experience…
Hear Alidia's Experience…
Hear Falguni's Experience…
And here's one more reason:
The marketing industry is at a precipice whereby industry experts are in a prime position to create an impact that makes a real difference to the world. You have the power to spend a maximum of 1 hour on social media a day to strategically and deliberately generate organic leads like clockwork.
My approach is unique because the greatest gift I give my clients is leading them to their hearts. Being the go-to authority has little to do with doing and everything to do with being.
In your knowledge, wisdom and skills lies the truth and the solution your clients are willing to pay for. My genius zone is unpacking that and helping you implement it.
As you build your brand authority, the real question you need to ask yourself is – How Much Time Are You Going to Spend Figuring Out What Has Taken Me 20+ Years to Master?
I know one thing for sure. If you are not approaching your coaching business from the mindset of a CEO who has every department from operations, finance, sales and marketing aligned, you will be reacting with short-term solutions.
It will take up a lot of time and effort to get to your destination that way.
You will feel isolated at the end because the goalposts keep moving.
Right now, you have a decision to make.
You can keep looking at your competitors in awe – coaches and consultants who have huge engagement on their posts –
and wondering, "Why is it not happening to me?"
Or you can decide to take this opportunity to become the authority and master the art of responding instead of reacting.
If you are not getting the results you want and you don't have systems in place, it means you are a reaction business.
You're not responding to the market. You're not responding to the feedback.
You don't know what to do with the feedback. You are fixing gaps endlessly.
In your heart, you know your wisdom is the only way we can co-create a better world together.
Click the button below to join The 30 Day Authority Accelerator Program now:
"YES, Mary! I'm ready to become an influential change maker – it's time to build my authority with energy, truth and conviction!"
Here is the value you get when you purchase the 30-Day Authority Accelerator:
5-day coaching + 12-month access (value $2,000)
Daily implementation plan (value $1,000)
Access to the Industry Expert Facebook Group (Value $500)
TOTAL VALUE = $3,500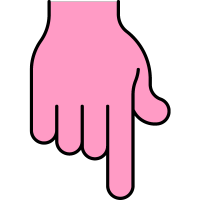 YOU PAY: $199
The 30 Day Authority Accelerator Program Service Disclaimer
The 30 Day Authority Accelerator Program Service Disclaimer
This is a serious and very detailed program. The expectation is that you will complete the course material within a 12 month period to further your skills in personal branding, positioning yourself as an authority and starting your (online or offline) business. If you are hesitating to purchase, please don't buy. This is 40,000+ hours of experience carefully curated into a program.

Once you have made your purchase, you get access to all the modules and training videos. 

It is not for people who aren't ready to take it seriously and take action. Please DO NOT buy it if you can't afford it or don't have a solution ready for monetisation. Refunds are not given. 
Do NOT buy it if you think it will turn you into a millionaire overnight. I built my coaching business over a 5 year period, not overnight. Every person has different results based on experience, market conditions, commitment and effort.