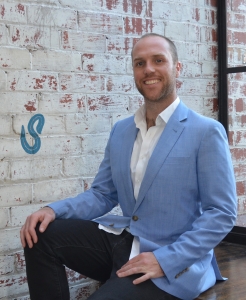 "I started working with Mary at a time in my life when I was at a crossroads in my career, unsure what to do next.

My personal life was not great, having separated with my wife, and had an unsuccessful career change to boot. I had always dreamed of running my own business someday but had my doubts about my abilities and whether I had skills and expertise or a unique product that could be commercialised. It was clear after our first meeting, I knew that Mary was a game changer – she is the real deal.

Mary is, in short, AMAZING! She is an incredible coach and has a wealth of never ending knowledge.

During my time being coached by Mary my life changed remarkably. I had friends and family commenting on how much I had transformed to a very happy positive person. Following her unique process of unpacking your life, I learned so much about myself and who I am at my core.

In doing this, I was able to understand what makes me unique, what my limiting beliefs were and how to clear all the limiting beliefs that had held me back for years. My life has never been the same since.

After gaining the invaluable knowledge of myself, Mary guided me through the entire process of starting a business, to the first sale and beyond.

She is a magician, being able to create a successful unique business from nothing. Given the stats show that most new businesses fail, Mary effortlessly enables her clients to defy the odds!

I run my own successful business now, a dream come true. Hand on heart I can say it was only possible because I made the investment and chose to work with Mary".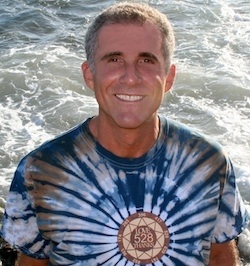 "Among the many success coaches and Internet marketing consultants I have known, Mary Henderson beats them all for knowledge, integrity, outstanding communications, commitment to continuing education and human service, and overall benefit from the relationship.

I think the main reason Mary is so successful, and a joy to work with, is that she most sincerely cares about contributing more than she receives. She is the best of the best, and it has been an honor and blessing to witness her in action."

"Working with Mary has made such a difference in my life that it is hard to describe it.

The best metaphor that I can use is that Mary helped me to "birth" my self – if that makes sense : )

She helped me to rebirth my ideas in a way that I feel very confident to present to others.

For years, I felt lost in a "forest of ideas", I always thought that they were good and that I have something unique to offer, but I didn't succeed to give them a shape and form.

Mary is an export in listening to ideas and knowing how to process them and give them the right structure.

She is also really amazing because she is really involved in the process and she gives her heart and soul (she thought about the title of my promise at 2AM!!!!! : )) in it.

I couldn't choose better!

Working with her has been an amazing experience, I felt "held" through this process and I felt that I was working with someone that was very serious, someone that " knows the game"!

I am very proud of my offer and I truly believe that I have something that is very valuable to offer people!

Thank you so much again for being a part of it!!!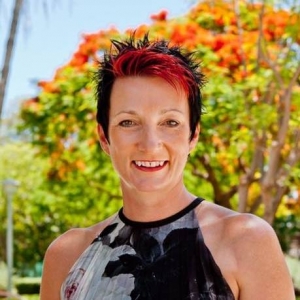 "Working with Mary has been an absolute pleasure, her insights to get to the core of any problem enabled me as an entrepreneur to move forward with my business in ways I never imagined.

Mary's passion is not just the technology and resources but your own personal mindset too. This enabled me to let go of what was holding me back and move forward, creating space to be the best I can be and take the leap of faith to create massive action and live my passion fully.

Mary's approach is honest to the core, identifying with me directly and cut to the chase meant that what some take months to achieve Mary enabled the change within almost overnight.

Her passion for us entrepreneurs to not only thrive but be empowered to create the changes required is amazing. Thank you Mary for all the help, support and guidance you have given me, working with you has been an amazing experience".

"She understand how success is being available 24/7. To Mary 24/7 is not a hassle because she truly loves what she does and she loves even more the ability to help her clients.

Mary understood success was not what she did in the past, but what she could do today and in the future. Always mindful of tomorrow, and continually measuring her performance to achieve both her and our company goals.

Mary has pride and love in the level of confidence she has.
Having these skills gives Mary the ability to be a great motivator and to pass on her skills to enhance prospective sales personnel. There is a difference between greatness and merely being average…"