Who is Mary Henderson?
Mary is an internationally recognised Personal Branding Expert who knows how to commercialise a Personal Branding into a monetisable online (and offline) business. She is a speaker and author and the founder of Lights Cameras Action – an end-to-end online coaching program exclusively designed for coaches, consultants, startups and business owners that take them from idea to productisation and monetisation in months.
Mary helps service-driven experts systemise, digitalise and commercialise their knowledge, wisdom and skills into a digital coaching/consulting business and authority. She is regularly invited to speak to leaders & decision-makers, globally.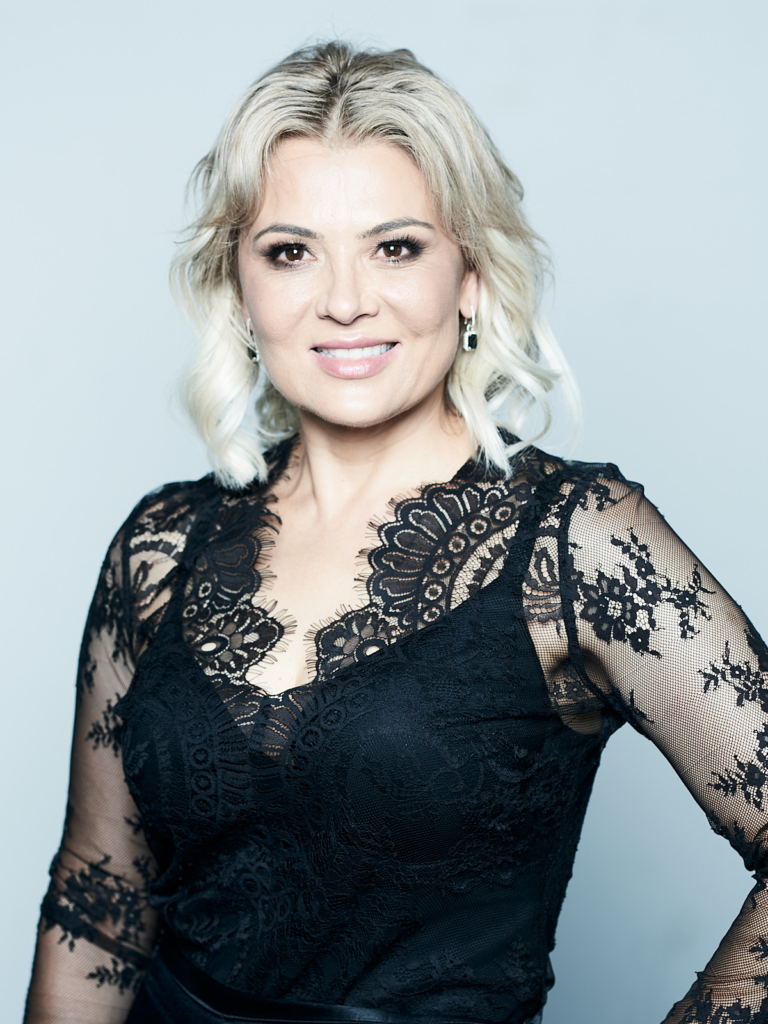 Mary has over 20 years of experience building Personal Brands & businesses for others and herself into multi-million dollar empires. During her tenure in the corporate sector, she managed large sales teams, overachieved financial targets year on year and month on month and penetrated into new markets and industries. She has been featured in many publications and has been regarded as a thought leader in the technology sector. She was also the President of AIMIA Victoria. In 2005, Mary started her digital agency – GeekIT that specialised in developing online membership systems for the academic sector, namely Universities and built it into a successful 7 figure digital agency. In 2012 she merged her company with a leading design agency & decided to step out of the corporate sector altogether and have "time out" and enjoy motherhood for a while.
It wasn't long before Mary started to get restless and ask that all-important question " What Am I Going To Do For The Rest Of My Life?" In her quest to find answers, she took on the biggest challenge of her life. She reverse-engineered her entire life (from birth) and her new discoveries lead her to a three-year full-time research into the why & how of human behaviour.
In that time, Mary was mentored by some of the world's finest academics, TED Speakers, Authors and Experts in the Mind-Body Field. She was adamant to find answers on topics such as beliefs, behaviours, emotions, goal setting, success, failure, and a lot more. Mary also discovered something very profound during this period.
She realised the success she created in the multinational corporations she worked for could not be replicated after she left and this led her to a profound discovery. Mary realised that she had a profound gift to unpack skills and gifts in people, create personal brands and implement business models from start to implementation. She knew there and then that the areas in her life that she found natural, when combined together, would become her vocation.
This has made her one of the foremost unique coaches in the world because Mary combines her skills in business, digital and personal branding based on a carefully considered and well thought through methodology that provides a start to implementation solution. Mary believes that any form of coaching that does not provide a start to finish implementation plan is just mere philosophy and for this reason, her coaching is outcome driven.
Mary approaches success from end to the beginning where most people focus on the beginning to end. Her coaching program is world-class where she uses technology (in a big way) that she has developed with custom-built algorithms to fast track her clients' progress. Mary's process is fourfold. First, the focus is on defining the Personal Brand. Secondly, unpack the 'business idea' to create a methodology. Thirdly, digitalise and digitise assets to create an ecstatic brand experience and finally, implement a bespoke and organic layered lead generation strategy.
Mary has embraced the arenas of technology and social media, and her followers are growing daily. Now, she shares this knowledge with audiences all over the world. In Mary's true words…."It has been a long journey decoding scientific white papers, sorting out real truths from generally acknowledged "truths", implementing the knowledge and then experiencing it has really been worth it", she says enthusiastically. "Finding out what actually works and what doesn't, and now being able to assist others applying this knowledge to themselves, while finally watch them turn their lives around in ways they did not think would have been possible initially .. to me, it doesn't get much better than that".
Mary is a heart-centered, compassionate and tenacious entrepreneur who is a strategic leader and loves sharing her knowledge and witnessing people fulfill their dreams.
Download Mary's Bio For Media/Speaking Engagements.
Personal Branding Expert – Mary's Media Appearances